Golfing People, Events and Feats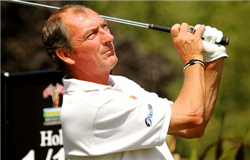 Mark Mouland

European Tour winner Mark Mouland (born in 1961), the son of long time Club professional Sid Mouland (himself a six times Welsh champion), is probably the finest golfer ever to emerge from the Glamorganshire.

After becoming Welsh and British Boys Champion in 1976 (still the youngest ever winner at 15 years and 4 months), and BBC Wales junior sportsman of the year in 1977, Mark turned professional in 1981.

He played 520 Tournaments on the European Tour (the eighth most experienced player ever), winning twice. He won the British Par 3 Championshipin 2008, and was runner-up in 2010.

Mark is now enjoying a "second career" on the Seniors Tour.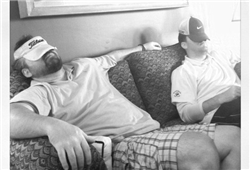 A remarkable feat of golfing endurance - a world record for a long time - was created by K H McIlroy and H G Lewis, Junior on July 3rd, 1939. They set out at 4.15am and played 8 rounds and 2 holes before bad light prevented them from continuing.

However, the feat was improved upon by two Members on 27th June 1996: two Past Captains, Robert Edwards and Martin Price, who completed 8 rounds and 4 holes – and no putts were conceded!

Incredibly, even this fantastic feat was surpassed when Jordan Price-Davis, stepson of the same Martin Price, and Harry Rigby, played eight rounds and eight holes in a marathon 17-hour stretch at the club on Sunday June 26, 2011 - walking the equivalent distance of Penarth to Swansea in the process!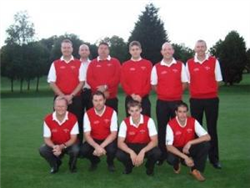 Glamorganshire Golf Club has:

Produced six Welsh amateur champions - John Hunter (twice), Tom Barlow, James Hunter (twice), John Duncan (twice), George Renwick and the legendary Henry Howell (eight times). The Club has also won the Welsh Team Championships for men fifteen times. In both instances this is far more than any other club.

Provided the impetus and many founding members for the famous Royal Porthcawl Golf Club and it also brought top professional golf players into South Wales for the first time

Provided inspiration and expertise for the creation of several other South Wales Clubs, including those at Dinas Powys, Southerndown and Radyr.

Produced the Premiership Winning team of 2008.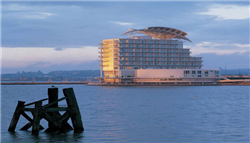 Millennium

Leading up to the millennium, the Club held a Dinner/Dance at the St David's Hotel in Cardiff. A millennium party at the Clubhouse on New Year's Eve saw the then President, John Adams strike the first ball of the new millennium off the first tee. He was joined by a few others playing with illuminated golf balls!