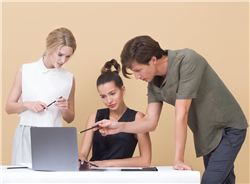 Bring your business meetings to the Glamorganshire Golf Club.
We are a prestigious golf club set in the magnificent Vale of Glamorgan yet just 10 minutes drive from the centre of Cardiff. This makes us the perfect choice for a professional business meeting, seminar, product launch, presentation, conference or banquet.
Designed with these needs in mind, our clubhouse offers superb range of facilities and accommodation to suit every kind of occasion from seating up to 90 delegates to the private boardroom for 12.
In today's data driven environment, the Glamorganshire realises communication and instant access to information is a priority requirement for a successful business. Understanding the customers' needs, we provide WiFi and internet access within all areas of the Club.
Discuss the aims of your particular event with our experienced management team, and we'll plan every detail in advance to ensure a smooth running and successful event.
Our whole service is designed to help your business achieve its aims in the most pleasant way possible, so we pay equal attention to your leisure needs as well.
When relaxation time arrives, our food and beverage team will be on hand with a great range of menus to suit every palate and preference, formal dinners to light buffets.
For more information about our Corporate Hospitality please contact our General Manager, Russell on 029 20 701185 or email her by clicking
here