Snakes and Ladders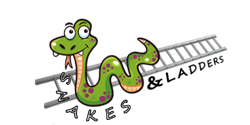 Probably the one competition enjoyed most by many of the Members is the Sunday Foursomes throughout the Autumn and Spring, known as Snakes. The exact year when the Snakes and Ladders Competition started is not known but the year 1956 is a good guess because a Committee minute in 1959 suggests that it was firmly established by then.

It was played initially as a four ball, then at some time changed to a greensome foursomes and subsequently to straight Foursomes. So popular did Snakes become in the eighties that much congestion was caused by queues at the 1st and 9th to start each match. It was decided to stage a staggered "shotgun" start, with two matches allocated to each hole and a mass start to take place at 9 a.m..

This has been a great success, and 144 golfers are in place every winter Sunday morning ready to tee off. Partners rise up or down the fixture board according to the previous week's match results with, generally, the lowest placed having to tee off the furthest from the clubhouse.

There is an Autumn and a Spring competition with the winners of each facing off to decide the overall Snakes champions for the year. Click here to see a 'potted history' of the Snakes, contributed by Peter Corrigan.
Ryder Cup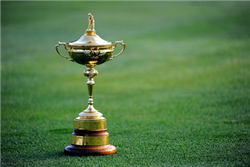 Another much enjoyed Club event is the annual match in the Autumn played between Wales and The Rest of the World under the Ryder Cup style format. Each Member nominates himself into one of the two categories, then points are gathered according to the standings in each category from some twelve qualifying medal competitions throughout the Summer.

Twelve players earn their team places by right and, as in the Ryder Cup proper, there are a further four "Captain's picks". It is perhaps fitting that the 2010 Ryder Cup proper was played at nearby Celtic Manor.